The Bioss team is excited to be traveling to Atlanta, GA, at the end of March for the annual meeting of the American Association for Cancer Research. The meeting will take place from March 29 to April 3 at the Georgia World Congress Center.
The AACR Annual Meeting provides a one-of-a-kind opportunity for researchers and clinicians to gather and discuss the latest findings from cancer biology, translational research, and clinical studies. The event also gathers together advocates and non-profit organizations seeking to advance a variety of causes and educate the greater public about the work done in this field every day.
The conference always draws substantial crowds. Last year, more than 22,500 people attended the event in Chicago — a new record for the organization.
In addition to the posters and presentations, AACR provides an opportunity for scientific vendors to showcase the latest tools and technology powering the discoveries of tomorrow. Bioss will join more than 400 exhibitors showcasing products to the scientific community.
We encourage you to visit Bioss at booth 3251 to pick up our latest product information, talk with the team, and snag one of our always popular IgGy and AbBy the Dragons.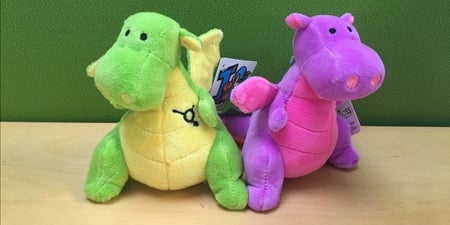 We look forward to seeing you at the show!
Lead image courtesy of www.atlantaga.gov