More than 90 percent of researchers still opt for traditional, paperbound notebooks to record their research (1). But the number looking to switch to electronic systems is quickly increasing. Electronic lab notebooks (ELNs) provide benefits in their security, reproducibility, and collaborative potential. Additionally, such systems are better suited to manage large inventories and datasets than traditional notebooks. While many PIs (especially in academia) consider the cost of such systems a major hurdle in switching, there are actually a number of free and low-cost options available. Here are some of the most popular products on the market today:
1)

What does it do? Described by techcrunch.com as the "Google Docs for life sciences," Benchling looks to integrate traditional inventory and data storage with nifty molecular biology tools like automated primer designs and plasmid visualization that are truely unique in the field. The lab notebook feature allows users to create templates for different protocols and share project files among team members. They also offer a suite of tools to help design and manage CRISPR guide RNAs. (The company lists Editas, a major CRISPR-focused biotech company, as a user of the program.) While redesigns and upgrades may cause short-term headaches, many reviewers consider the system the only option for serious genetic manipulation. You can download the software for free, but in order to implement it across your lab you will likely need to pay the subscription fee.
Pros: Unique molecular biology tools; easily share protocol templates across team
Cons: Cost may be prohibitive for larger organizations or groups
What are people saying? "The first thing that excited me about Benchling is its calendar lab notebook view. I can create a multi-day lab notebook entry for a given project, but also have another multi-day lab notebook entry spanning the same days for a different project. This works great for me when I have multiple projects that I work on in a given week, the details of which easily become disorganized in a paper lab notebook." – Heidi Norton, Beta Pleated Chic Blog
2)

What does it do? Labguru is an electronic lab notebook (ELN) that allows you to record your inventory, experiments, results, and even images. The "Shopping List" feature allows lab members to review order requests, preventing duplicate purchases. The service is cloud-based and offers a mobile app for iPhone, iPad and Android, though these have received mixed reviews for their user experience. There is also a monthly subscription fee based on the size of your lab and your institutional affiliation.
Pros: Easy tracking of orders and inventory among large teams; project data and inventory in one system
Cons: Mobile apps need improvement; subscription-based
What are people saying? "Labguru enables some oversight of work that I have found critical when working with students. PIs can see the records that are created by students (or more generally, members of the lab), which facilitates making sure the students are both following protocols and developing well as scientists." – Heather M. Whitney (ProfHacker, chronicle.com)
3)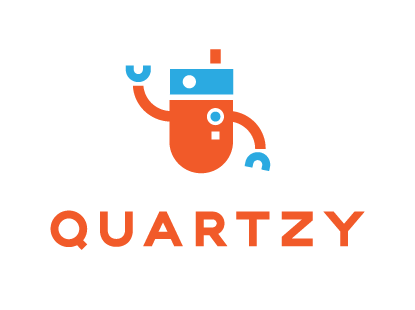 What does it do? Quartzy is a cloud-based lab management tool used in 10,000 labs around the world (a figure they don't hesitate to mention). The system is geared for the life sciences, offering inventory and order management. Importantly, it allows all team members access to order requests and order status updates, lessening the need to pester a lab manager about the delivery date for your most recent purchase. Service is free to the user based on their pricing model, which provides quotes for certain items on your inventory in hopes that you'll buy through the site (with Quartzy taking a commission in such cases).
Pros: Streamlined ordering process; detailed inventory management; free
Cons: Security and privacy issues of cloud-based system; incentive to sell their own lab products
What are people saying: "The customer service is absolutely wonderful. The chat box on the right allows you to IM a customer service rep on the spot. I had an issue with the ordering layout because there was no easy way to keep track of the ordered and delivered dates. While the rep could not help me right then and there, she told me they were working on it and two days later the layout changed to give you a much better overview of what is going on." – thenewPI Blog
4)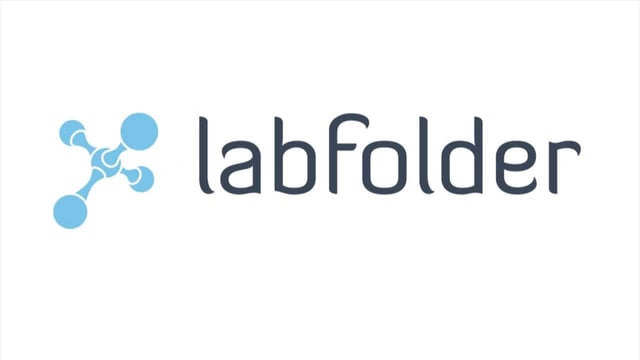 What does it do? Labfolder is another ELN and laboratory information management system with extensive collaboration functions. It seeks to be the hub of information flow among all team members through project workflows and sharable protocol templates. It has the valuable ability to integrate common tools such as Figshare and Mendeley into the interface, and users can further build on the system through the company's app store or through their own homemade apps. Unlike some other tools, Labfolder offers users the option of running the program on local servers for added security, and can be made compliant with FDA and ISO guidelines as needed.
Pros: Advanced sharing and project management; compliance with regulatory standards
Cons: Maximum of three scientists allowed on the free version
5)

What does it do? SciNote is an ELN trusted by the FDA and NIH, that allows members to track progress and revisions over the course of different projects. SciNote offers team collaboration, project, data, and inventory management functionalities for government, industry, and academic labs. The instinctual, flowchart design may prove useful for project managers as they assign out tasks. Like other systems, it is relatively customizable for different types of projects. The program boasts high-level encryption to keep data secure during transmission. A free version of the program is available before committing to the premium subscription.
Pros: Assigning and managing tasks amid team projects; logical workflow interface
Cons: The free account is for individual users only
Every lab, project, and researcher is different. Try out a couple systems and see what works for you. And remember that while electronic notebooks can streamline your project, they still rely on a diligent researcher to enter the information accurately. Make oberservations, take notes, and happy experimenting.
Sources:
1. Kanza, S., et al "Electronic lab notebooks: can they replace paper?" J Cheminform. 2017; 9: 31.